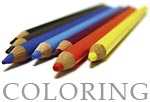 "One of the Best Books of 2014"


- Publisher's Weekly
CAPITAL OFFENSES
The Artwork of Stephen Barnwell

(2014) 11 x 11", hardbound, 140 pages, 181 images

With publisher's discount only:
$54.99
That's $7.00 cheaper than Amazon!

(PLUS $3.99 SHIPPING, U.S. customers only)
Books can be signed upon request.


Also available on Amazon:


ISBN Number 978-0-9913216-0-5
LCCN: 2014900010
"Exceptionally beautiful currency"
Roberta Smith, The New York Times, July 15, 2005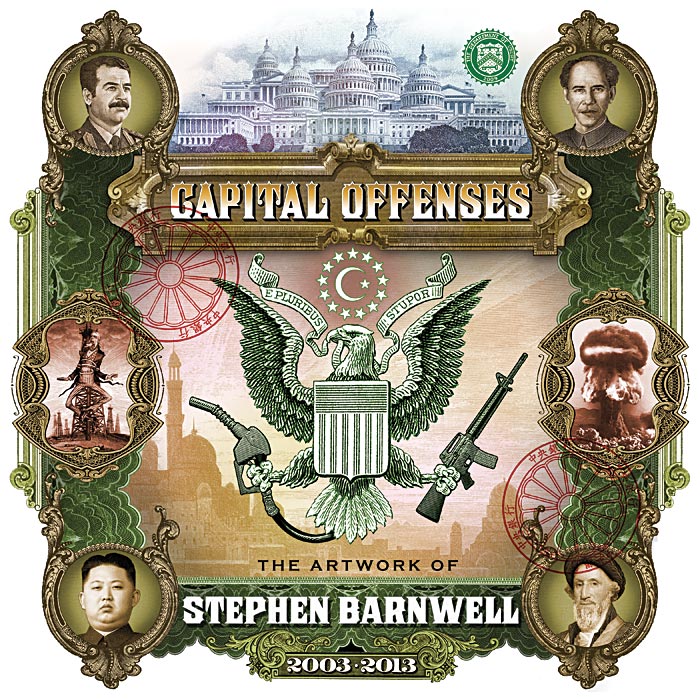 In the arena of political art, Stephen Barnwell is the court jester. But even though he uses humor, his work is deadly serious. Barnwell is a visual mischief-maker, poking fun and exposing the hypocrisy on both sides of the aisle. Using the language of capitalism, he deconstructs the cherished icons of our government and society and forces you to re-evaluate your thinking on a great many topics. Barnwell has been both praised and attacked by liberals and conservatives alike, so he must be doing something right!
Capital Offenses is a major new book, containing all of Barnwell's political prints from the past ten years. Barnwell designed the official protest currency for the Occupy Movement, as well as several local currencies. You'll enjoy the United States of Islam, Empire of America, State of War, Conspiracy Nation, the Divided States of America, Ameristan, Indebted States of America, First Nationalized Bank of America, Petroleum Nation, and much, much more.
His work has been exhibited in galleries and museums around the world, and is in several prestigious collections. Since Barnwell's prints sell for hundreds of dollars in galleries, this book is an incredible value because all the works in Capital Offenses are reproduced at the same size as the originals or larger. Capital Offenses is filled with 181 images, including 17 new works never seen before, created exclusively for this book. If you enjoy political art or political satire, this book belongs in your library!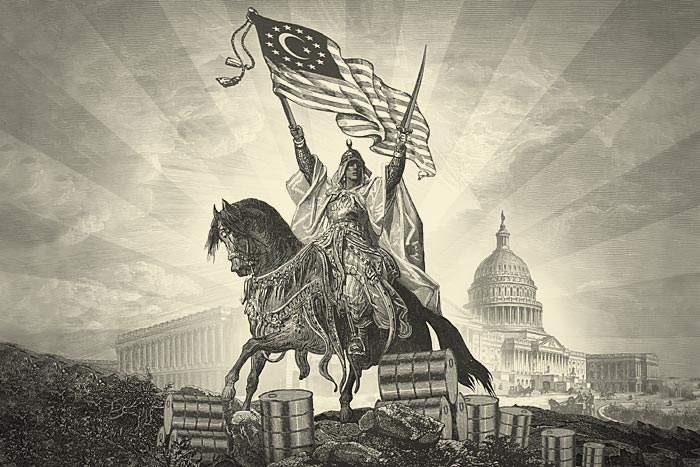 "Barnwell succeeds in forcing viewers to consider
what the dollar says about the U.S...."
Lauren Weinberg, Time Out Chicago, January 8, 2009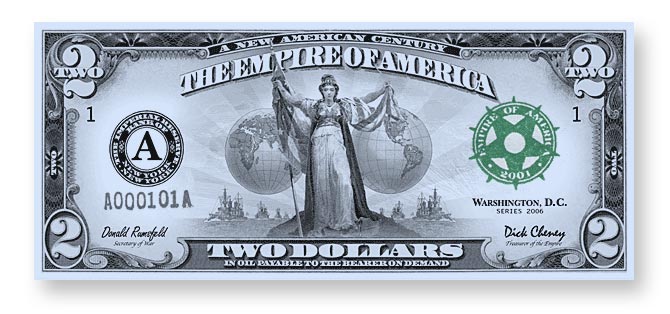 Praise from buyers of the book on amazon.com:
"Buy this book! Your brain will thank you."
"LOVE LOVE LOVE this book! The artwork is simply amazing!"
"This is a really beautifully-bound, elegant book of politically-inspired art..."
"If you are familiar with Stephen's art, you will love everything about this book."
"Every color plate of this amazing book is a little lesson in what's happened to our government, and a reminder we should do better."
"The print quality is excellent. The images are all very large and detailed, and ... the colors are rich and vibrant too - the images of the money art just pop right off the page."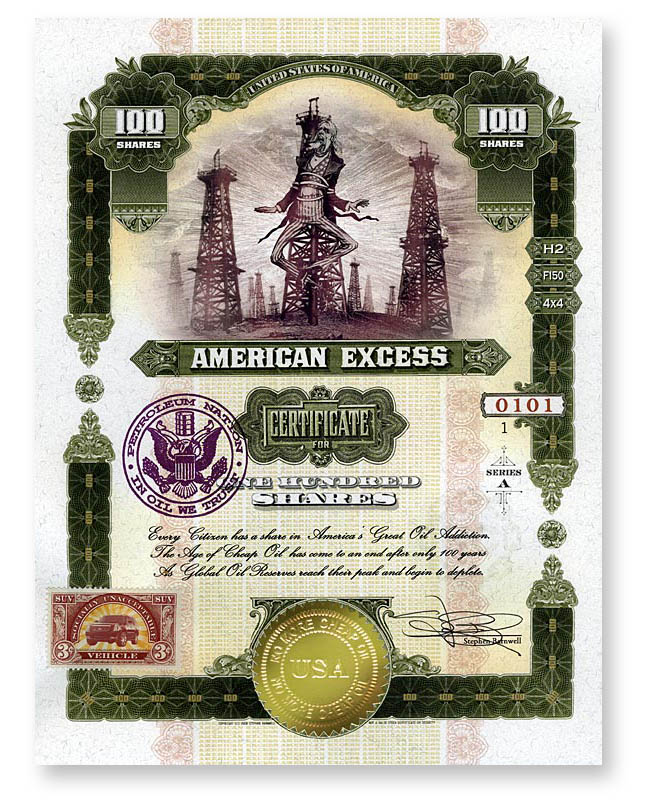 Sample spreads from the book: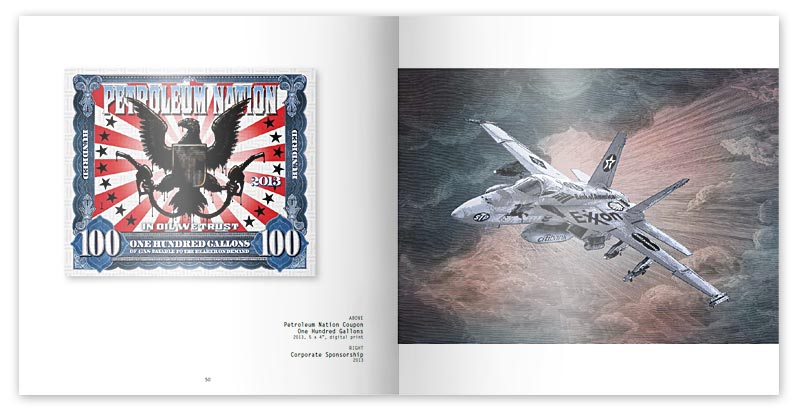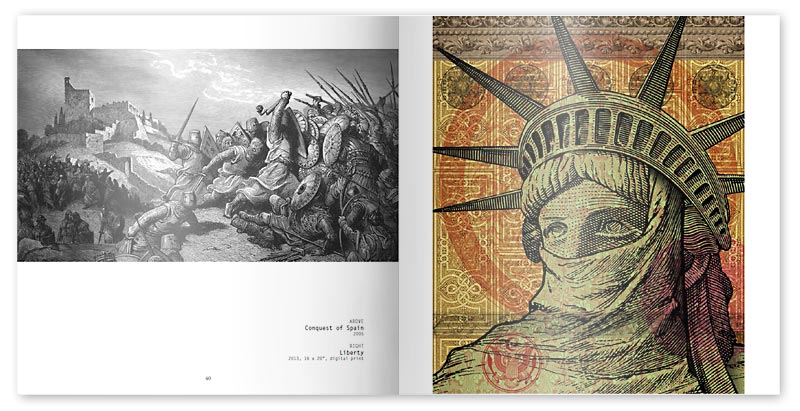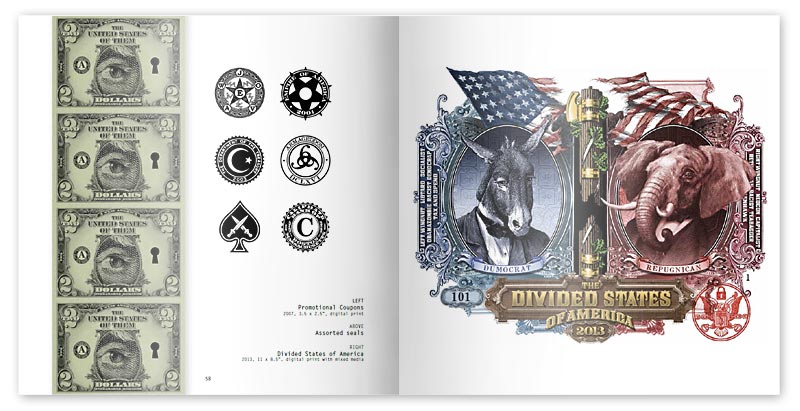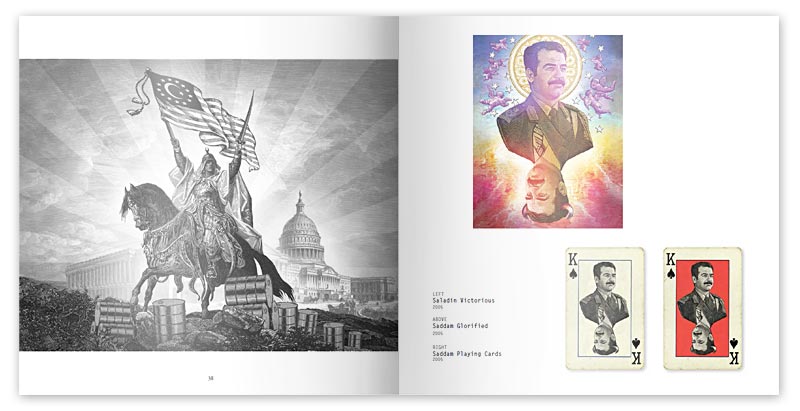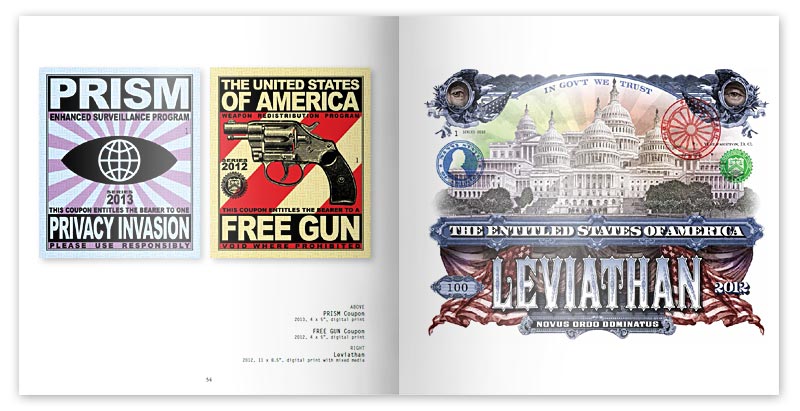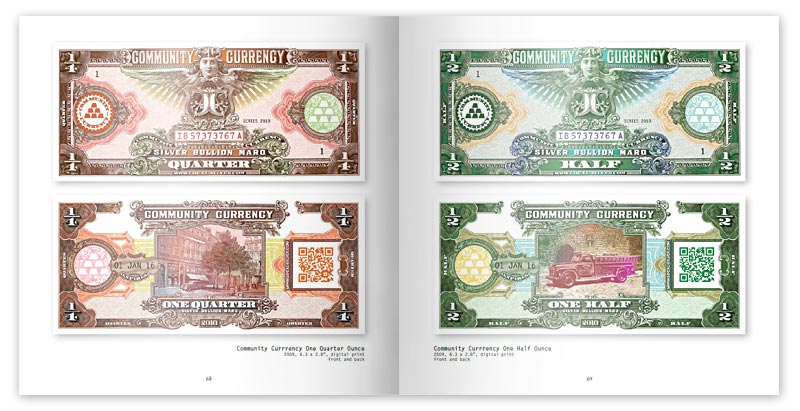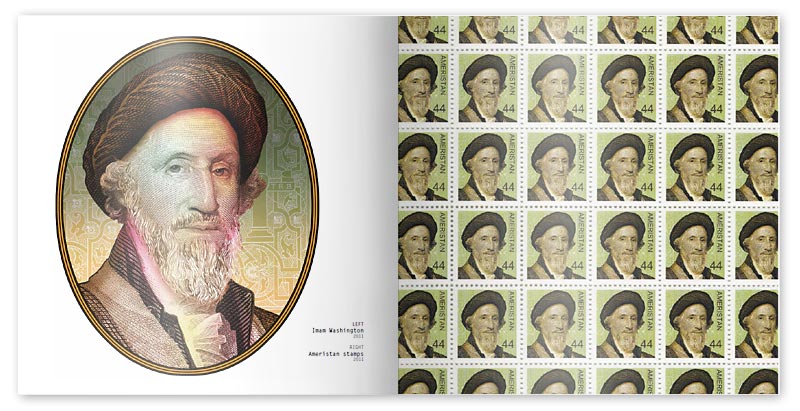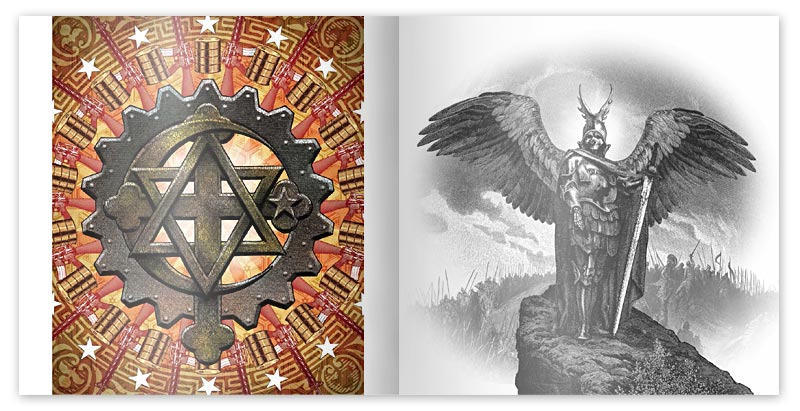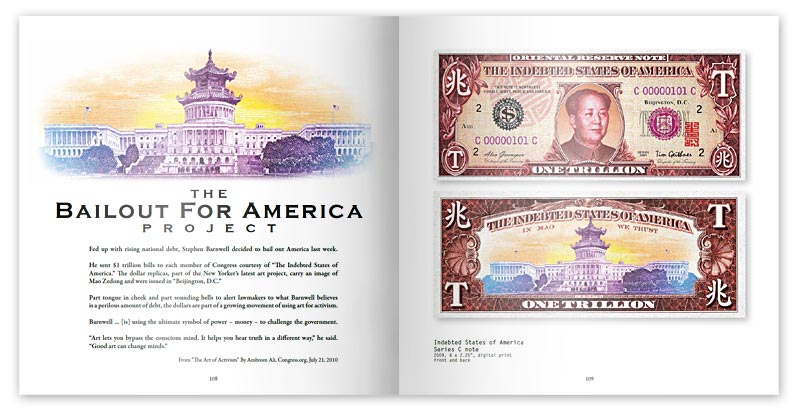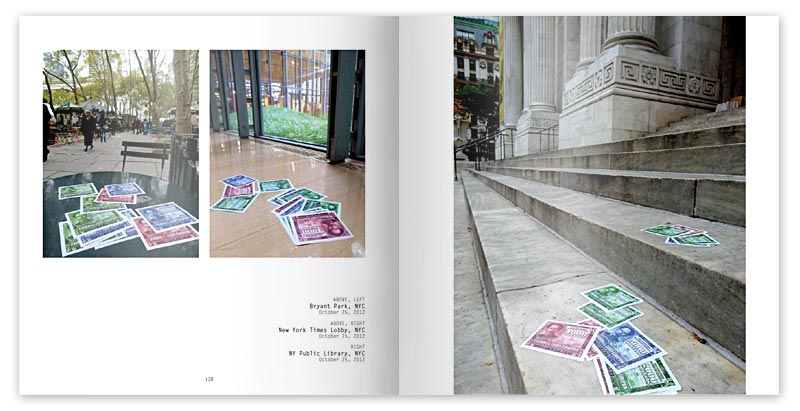 Copyright © 2014 Stephen Barnwell