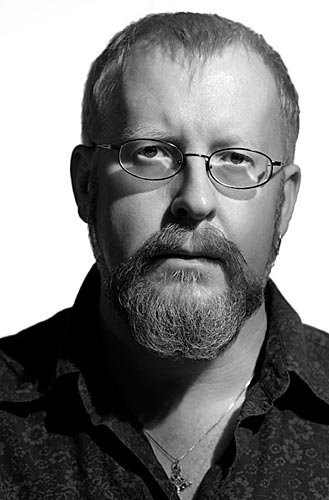 STEPHEN BARNWELL is a full-time, professional artist, with over thirty-five years experience, working in the genres of illustration, printmaking, photo- graphy, and filmmaking. His political prints have been exhibited inter- nationally in prestigious museums, including the Palais de Tokyo Contemporary Art Museum in Paris, the Marin Museum of Contemporary Art in California, the Altmarkisches Museum in Stendal, Germany, and the Lahti Art Museum in Lahti, Finland.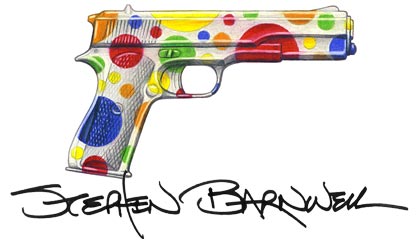 Barnwell has been in over seventy exhibitions in galleries across the country and around the world, including New York, Los Angeles, Chicago, London, Paris, Berlin, Hamburg, Brussels, Naples, Seville, Budapest, Copenhagen, Finland, and Bulgaria.
His prints are in private collections in all fifty US states and in fifty-one countries around the globe, and they are in the permanent collection of the Center for the Study of Political Graphics in Los Angeles, the Haupt Collection in Berlin, and the Lake Eustis Art Museum in Florida.
Barnwell's illustrations have appeared in numerous books, magazines, and gaming products. He is perhaps best known for his work in Heresy, Kingdom Come and Mythos collectible card games.