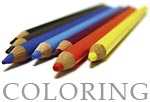 MoneyArt
The Currency Art of Stephen Barnwell

(2017) 8.5 x 11", softcover, 136 pages, 200 images


With publisher's discount only:
$19.95
That's $5.00 cheaper than Amazon!

(PLUS $3.99 SHIPPING, U.S. customers only)
Books can be signed upon request.

INTERNATIONAL CUSTOMERS
SHOULD BUY ON AMAZON:


ISBN 978-0-9913216-6-7
LCCN 2017912829

"Exceptionally beautiful currency"
Roberta Smith, The New York Times
MoneyArt is the only complete collection of the currency art of Stephen Barnwell, spanning fifteen years. The distinctive art in this book has been in over 70 exhibitions in galleries and museums across the world. Included are Barnwell's famous Antarctica Dream-Dollars, United States of Islam, local currencies, and popular political notes and coupons. Filled with over 200 images, MONEYART is a feast for the eyes.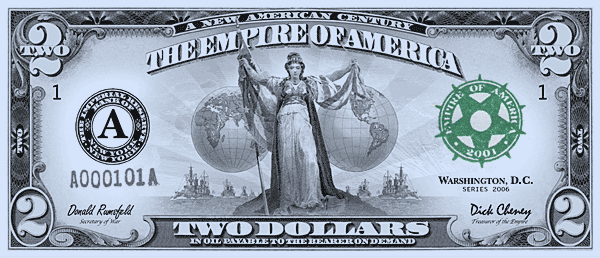 Barnwell's previous book, Capital Offenses, features all of Barnwell's political work, including his certificates, stamps, stickers, signage and other political images. MoneyArt does not include all those political materials, but instead includes a complete selection of his Antarctica Dream-Dollars which have never before been published. This book also features sixteen additional images not seen before, plus a rare photo session with artist JSG Boggs!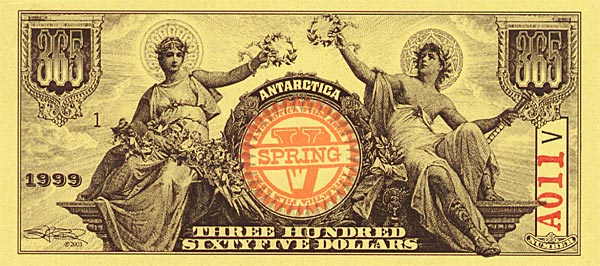 MoneyArt contains the complete collection of Barnwell's Antarctica Dream-Dollars. This is the first and only book that displays all 32 Dream-Dollar notes, plus early designs and printed sheets.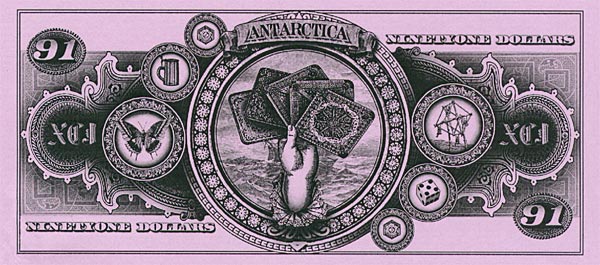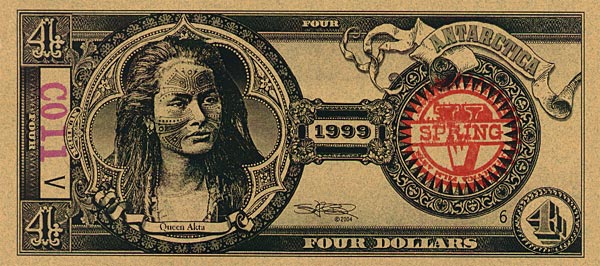 "If you've ever known an acid freak who likes to spend hours
mumbling about the Illuminatus symbolism on the back of a dollar bill,
hand him a Dream Dollar sometime: he'll claw off his own face."
WIRED Magazine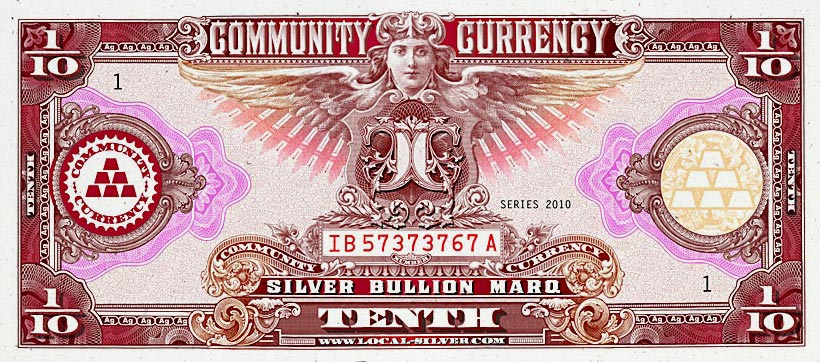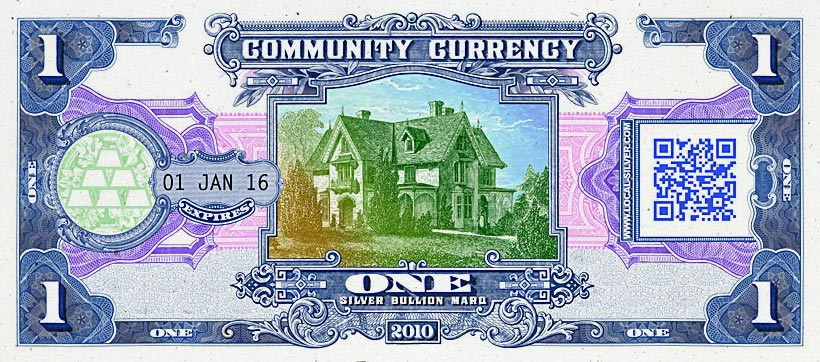 "Barnwell succeeds in forcing viewers to consider
what the dollar says about the U.S."
Lauren Weinberg, Time Out Chicago
"Fed up with rising national debt, Stephen Barnwell decided to bail out America
last week .... Part tongue in cheek and part sounding bells to alert lawmakers
to what Barnwell believes is a perilous amount of debt, the dollars are part
of a growing movement of using art for activism."
Ambreen Ali, Congress.org, July 21, 2010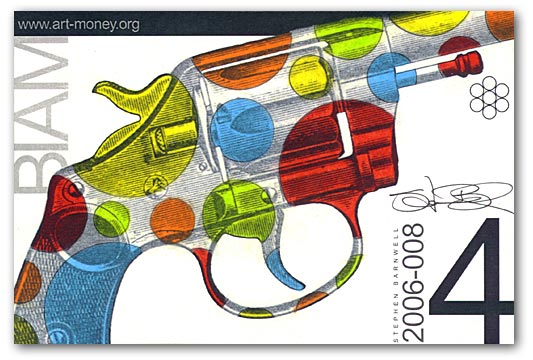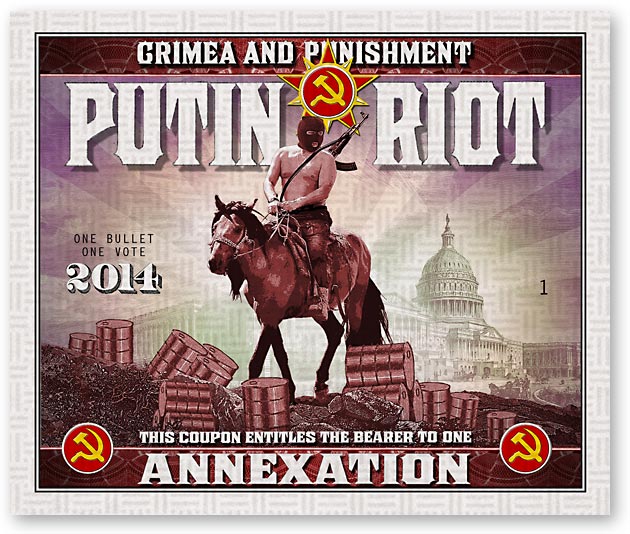 Stephen Barnwell is a full-time artist with over thirty-five years experience, working in the media of illustration, printmaking, photography, and filmmaking. His prints have been exhibited internationally in prestigious museums, including the Palais de Tokyo Contemporary Art Museum in Paris, the Marin Museum of Contemporary Art in California, the Altmarkisches Museum in Stendal, Germany, and the Lahti Art Museum in Lahti, Finland.
Barnwell has been in over seventy exhibitions in galleries across the country and around the world, including New York, Los Angeles, Chicago, London, Paris, Berlin, Hamburg, Brussels, Naples, Seville, Budapest, Copenhagen, Finland, and Bulgaria. His prints are in private collections in all fifty US states and in fifty-one countries around the globe, and they are in the permanent collection of the Center for the Study of Political Graphics in Los Angeles, the Haupt Collection in Berlin, and the Lake Eustis Art Museum in Florida.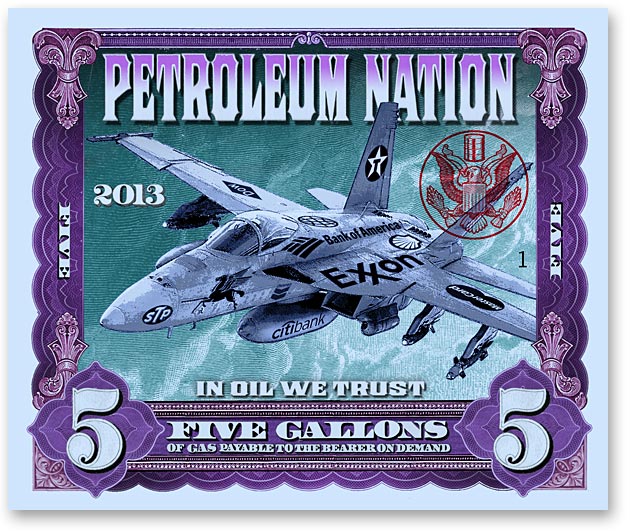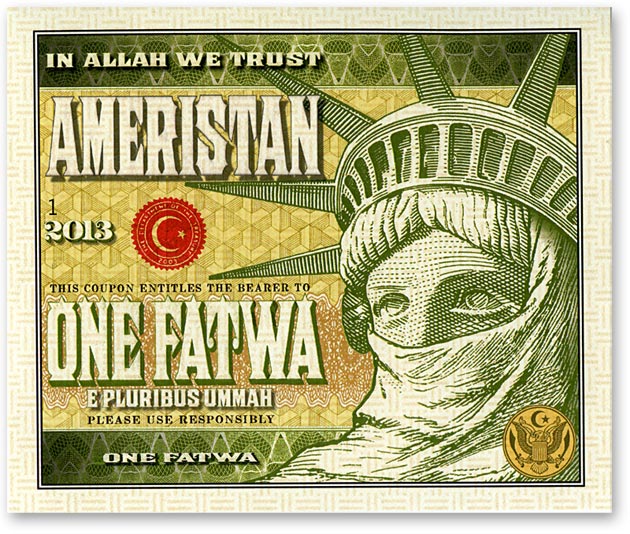 All these fantasy currencies and more are in MoneyArt.
With over 200 images, MoneyArt a feast for the eyes -- and the brain.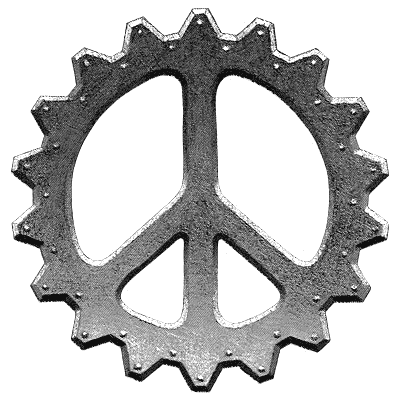 Copyright © 2017 Stephen Barnwell