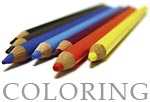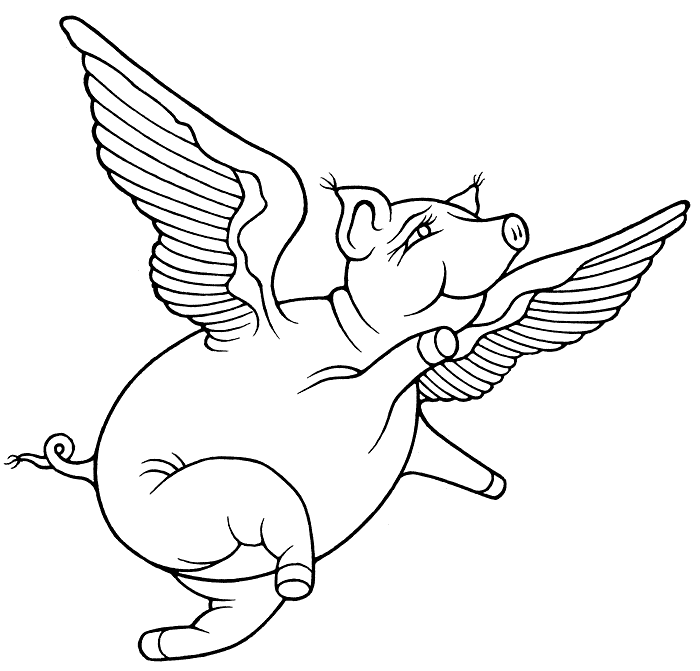 Coloring in large shapes, like this attractive flying pig, we need to do a lot of gradations. But realistic objects need gradations that describe the shape with light. First we must choose the direction of the light, in this case from above and the left. Then we color in the base color (here it is Blush), holding back the areas where we want our highlights to be. To hold back an area, we need to press less and less heavily on the pencil, until it is extremely light and barely making a mark. Many times, I start with a very light outline of the highlight and work my way outward, making a heavier mark. As always, work slowly and carefully, working the area over and over until it is just right.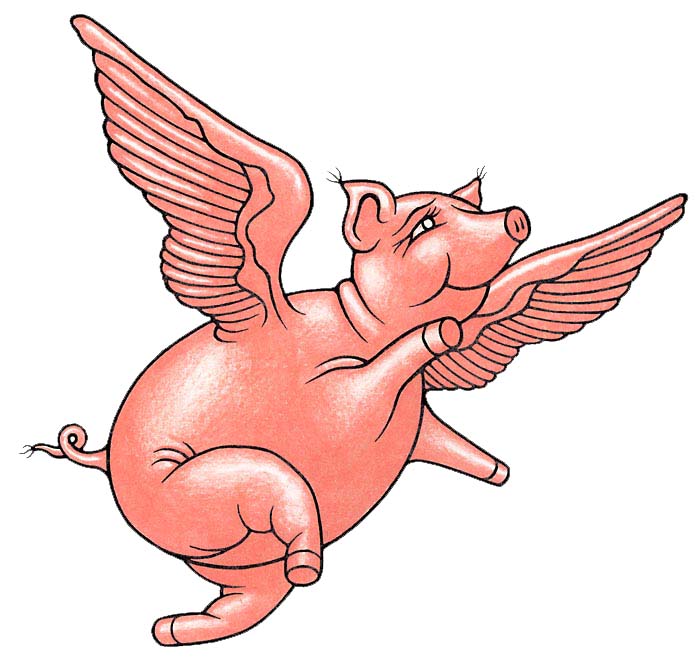 After we have the base color down, we blend in White to fill in the highlight areas we held back before. Blend the White far beyond the highlight areas so that it blends smoothly with the rest of the pig. See how smooth it makes the overall texture of the pig.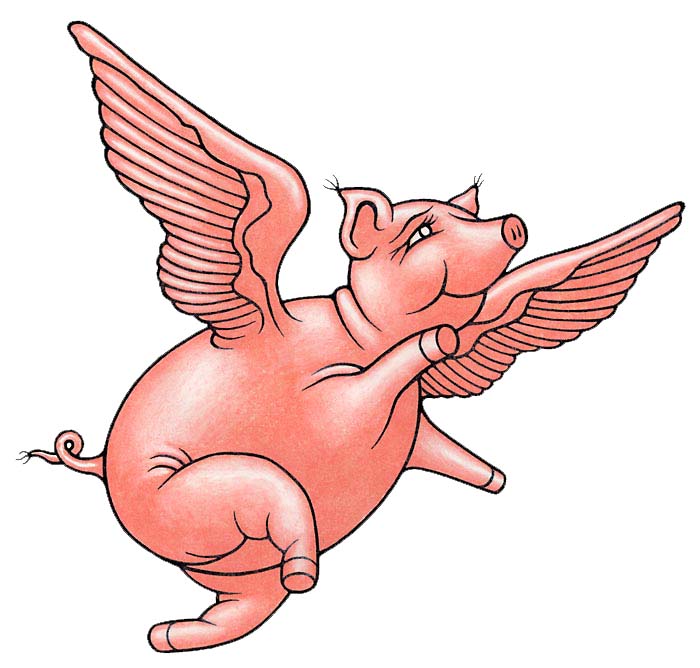 Next, I add some shading with a dark shading color, in this case Terra Cotta. Always keep in mind where the light is coming from, and add shading to the undersides of the object, smoothly blending it. With darker colors like this, press lightly on the pencil, making a light mark. Go over the area again and again to slowly build up your tones. Never try to get the color right away. Good coloring is a slow process of building layers of tones over time, and then going back over it with the base color or lighter colors to blend them in.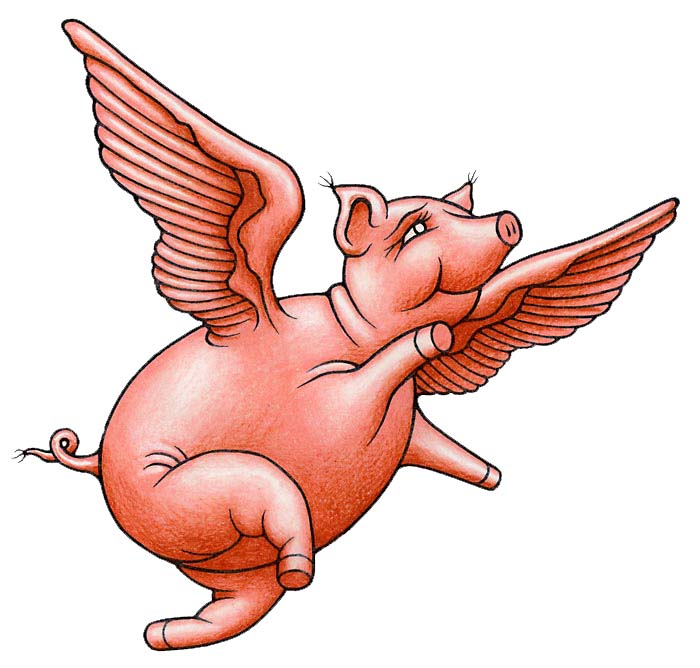 I usually like to add unexpected colors or complimentary colors to make the object more realistic. Everything in nature has complex colors; rarely do you see anything with just a simple color. So in this case, I'll add some Chartreuse to make things interesting. It is a little too much, but not to worry, I can always blend it back with either the base color or any other light color, like white or light grey.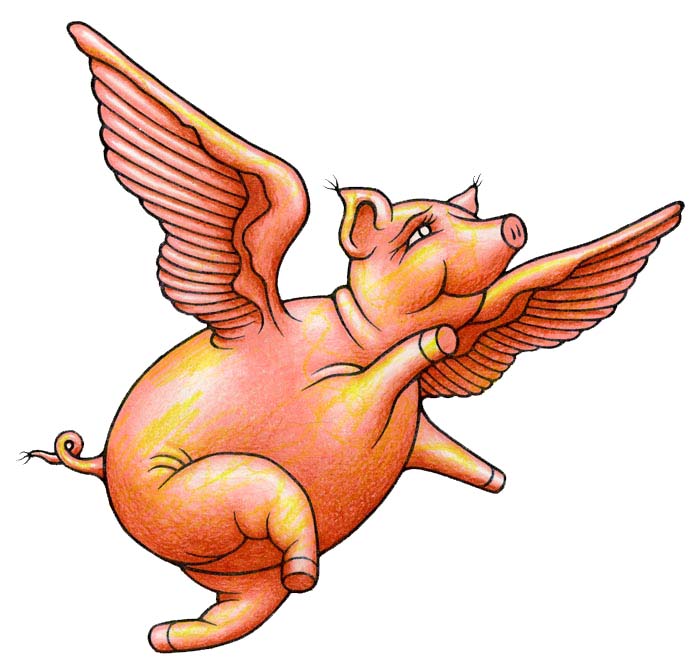 Now the fun begins! I want to give him colorful, rainbow-like wings. Even though I already put down the base color of Blush, I can still add other colors on top. I'll blend in some more White to his wings to lighten them up a bit, and then add some crazy colors, like Sunburst Yellow, Chartreuse, Non-Photo Blue, and Process Red. The colors are more muted since they are on top of the Blush base color, but that is good. To me, it gives it a more realistic and believeable coloring.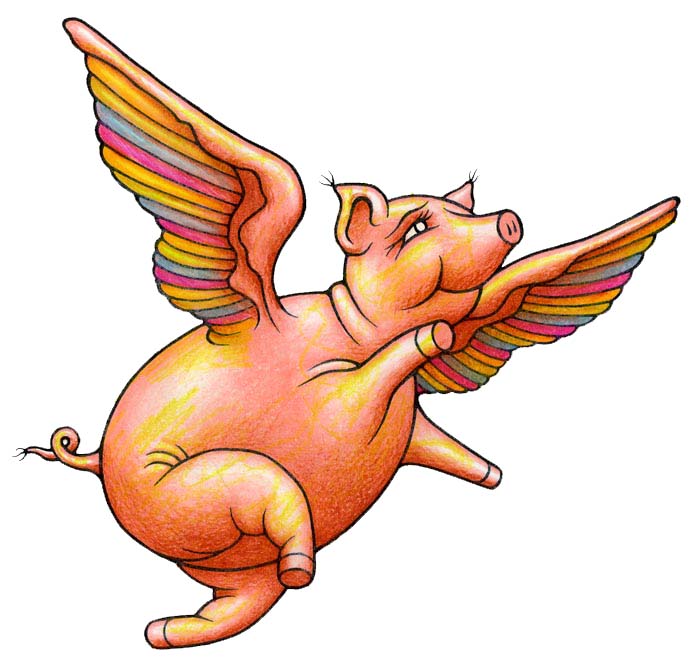 The next step is to add some light grey (Cool Grey 20%) to give it more complexity, and to reduce the contrast a bit. As I said before, I prefer complex colors, even a little "dirty" or messy to make it more organic and natural looking. Greys are always good choices to "dirty" it up a bit, since it doesn't change the color balance you have, but it does add some nice organic texture.
I will also color in the eyes in this step.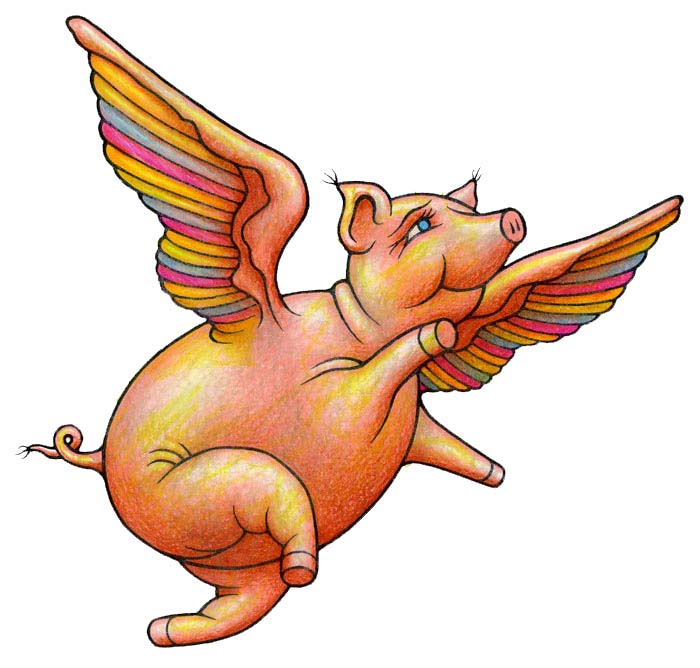 In the final step, I blend it all together with some more White. This smooths it all out, blends the colors together, and lightens it up a bit. Since it got lightened, I want to deepen the shadows a little with some dark grey, Warm Grey 70%.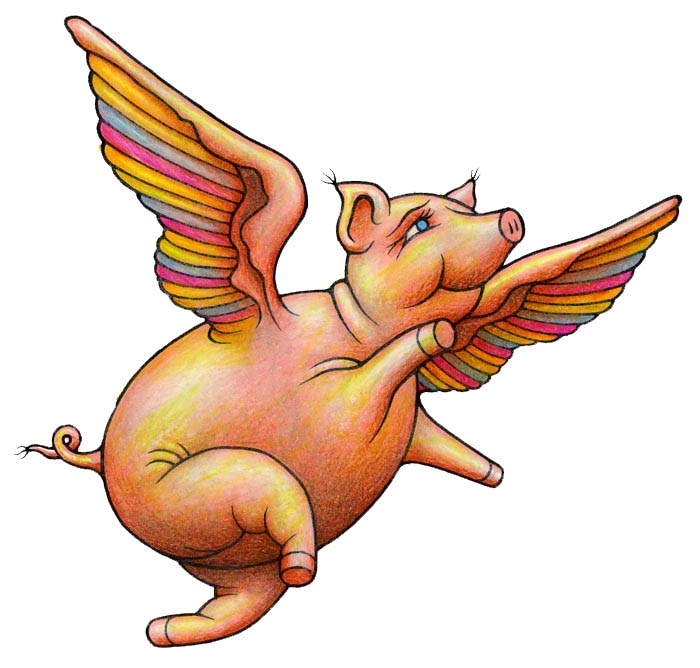 There is no right way to color anything. If I did this pig again, I might make some different choices. But what I want to stress is that it is a process. I organized the coloring into discreet steps that are in a logical sequence for this tutorial, but many times I go back and forth, adding colors, erasing them or blending with the base color or white. Take your time, do not rush, and keep working the surface of the drawing until you are happy!
Copyright © 2016 Stephen Barnwell